Silicon Valley Belgrade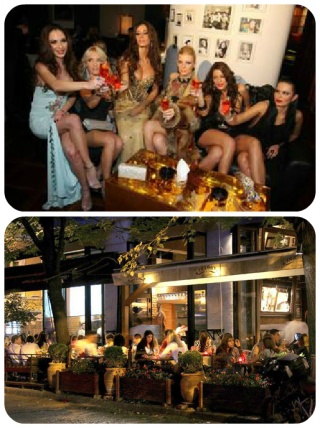 Whereas San Francisco boasts a Silicon Valley that stands for R&D in the high-tech sector, Belgrade boasts a Silicon Valley that is synonymous with everything that went wrong during the transition from socialism to capitalism.
Instead of describing building blocks of microchips, however, the silicone attribute in Belgrade refers to the padding of the curvy figures that promenade the neighbourhood.
Once a lovely, quiet, place for a stroll to Kalemgdan, from year 2000 onwards,
Strahinjića Bana street
has become a gathering spot for very important people: ie. murky waters managers, actors, singers, crime-lords and the accompanying gold-diggers and outrageously expensive automobiles for local standards. It is the origin of some of the most
inspiring video clips
and a source of inspiration for
a symbolic act of the Belgrade Philharmonics
.
The fate of each trendy spot
is that it stops being trendy after a while
. The street is gradually getting back to its former state, and nowadays remains a
fairytale of easy belles for gullible foreigners
.
The new generations of upstarts are definitely moving towards the Beton Hala at the Sava Pier.
So to conclude, today Belgrade's Silicon valley is a bleak image of its infamous past, but it is far more affordable and pleasant to us mere mortals. The remainder of the upper Dorchol area has a multitude of night clubs that still attract urban youths, so if you're seeking an accommodation option close to the night clubs, Silicone Valley may be just the thing.
RETURN TO BELGRADE SLANG TOPONYMY DICTIONARY