Overnight stay in Belgrade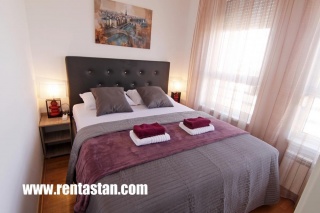 Wa have more than 20 serviced apartments in offer, in prime locations and literally any of them can become your spot for overnight stay in Belgrade.
In terms of booking, serviced apartments are not like hotels. Trying to book a single overnight well in advance may prove a little bit challenging. The reason is quite simple - there just isn't enough identical (or similar) accommodation units.
If you are looking for an overnight stay in Belgrade, try booking it just before, or on the day of your arrival.
In spite of the fact that this narrows your choice to those that are unoccupied at that particular moment, it also increases your bargaining power. Hence, if you wnat to book an apartment for an overnight stay in Belgrade you may end up with a much better or more convenient apartment at the same or even lower price from the one you originally sought.