All about making reservations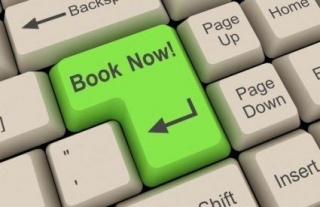 How do I book a flat/apartment I want?
Click on the page of the apartment you like, complete the form on the right hand side and click BOOK NOW. Shortly afterwards you should receive a confirmation email from us that guarantees your booking. Alternatively, you can contact us directly ( +381 11 311 3783 during office hours, or +381 62 708 000 at any time).

I haven't received the confirmation e-mail. Is my reservation valid?
No. Your reservation becomes valid upon confirmation by email. Even if your reservation was made via phone you should still expect an email confirmation. While all our efforts are directed towards keeping the website updated on a minute-by-minute basis, a chance that someone else has tried to book the same apartment at the same time as you as you still exists.

I have received the confirmation e-mail. Is my reservation valid?
Yes. Upon receipt of email confirmation, your reservation is guaranteed.

Something is stopping me from entering the flat. What now?
Although extremely rarely ,it may happen that due to power failure, external construction works or some occurrence beyond our control makes your chosen apartment unavailable, we will ensure that a suitable alternative is provided in the closest vicinity of your chosen location.

How do I to change or cancel my reservation?
In order to minimize the inconvenience you are advised to give us immediate notification of the change in your plans (i.e. reconsidering the choice of the apartment, or a cancellation) via phone or SMS to +381 65 306 4063). We will be happy to provide our services at some other time, but please be aware that deposits are non-refundable unless stipulated otherwise by prior agreement.

I would like/have to leave earlier than stated in my booking. What now ?
Upon handover of keys, you pay the full amount for the period stated in your reservation. If you decide to leave earlier, the money for the remainder of your stay should be treated as non-refundable. Should the opportunity to re-let the apartment in this period arise, we will do our best to refund the remainder. However, bear in mind that it is highly unlikely that we would find another occupant at such short notice. In case you are uncertain about the period of your stay, state the period you are certain of and ask for an extension if needed in order to avoid any inconvenience that may arise .

I have arrived and I don't like the flat. Is it possible to change it?
​ In case of this, very unlikely, event we will try to accommodate you then and there, or at worst on the next day. Experience so far has been one of guests full satisfaction with their choice, but should that not be the case we will do our very best to provide a suitable alternative.