For seventeen years now, Belgrade has been hosting a renowned event Guitar Art Festival and this year it will take place between the 8th to 13th of March. The festival (whose overarching aim is the dissemination of knowledge, practice and experience within the boundaries of contemporary guitar pedagogy and performing practice) gathers a large number of guitar players from all walks of life – pupils, students, teachers and prominent guitar players. In addition to concerts, the festival programme includes masterclasses, lectures, various promotions and the extremely popular competition. RENTASTAN staff shares an almost unanimous appreciation for the event, and as it happens it is also closely connected to what we do – and that is serviced apartments in Belgrade. If you happen to be looking for Guitar Art Festival accommodation in the form of a serviced apartment or short term rental we hope that this text will be of some assistance to you. Hence, we will devote the next couple of paragraphs to the topic of Guitar Art Festival accommodation, or at least to which bits in our offer may be deemed interesting for the potential visitors of the event.
A bulk of what is happening at Guitar Art Festival will take place in various venues in Belgrade, but most of the events will be located in Belgrade Youth Center which is in Makedonska Street. Makedonska is in the heart of Belgrade and for those who are eager to attend the programme, the most suitable option would be to find lodging close to these facilities. If somebody had asked aboutour downtown apartments, we would instantly recommend Theater, excellent accommodation adequate for four guests, only two minutes from Belgrade Youth Center, in Dositieyeva Street.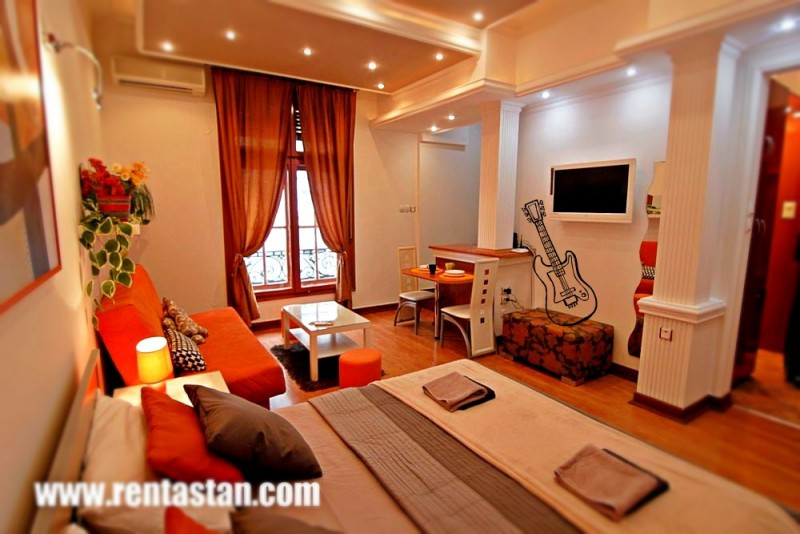 If you are coming alone or maybe with one other person, then Paris is a great option for you, at it is nested in Makedonska street, and you the distance you have to cross to get to your destination is barely more than fifty feet. This apartment is small, but very comfortable and can be a life-saver if you want to avoid carrying your precious guitar through public transport.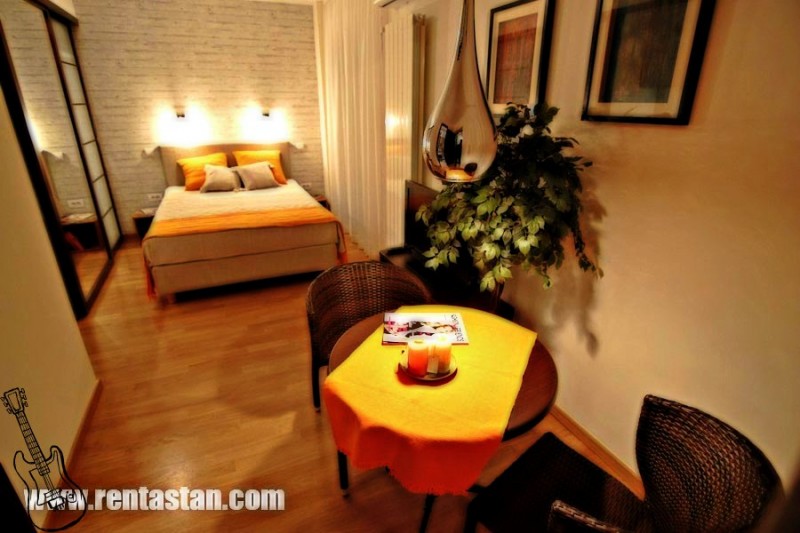 If you don't mind a stroll, especially through Knez Mihajlova Street, we would definitely recommend apartment Palace as an option for Guitar art festival accommodation. A nice route to Belgrade Youth Center may also be the one from the apartment Drina, which will take you through the Old Bohemian Quarter called Skadarlija. We should also mention our gorgeous abodes like Belgrade, Kolaratz and Mona, that are also centrally located and from them our whole capitol is at your reach.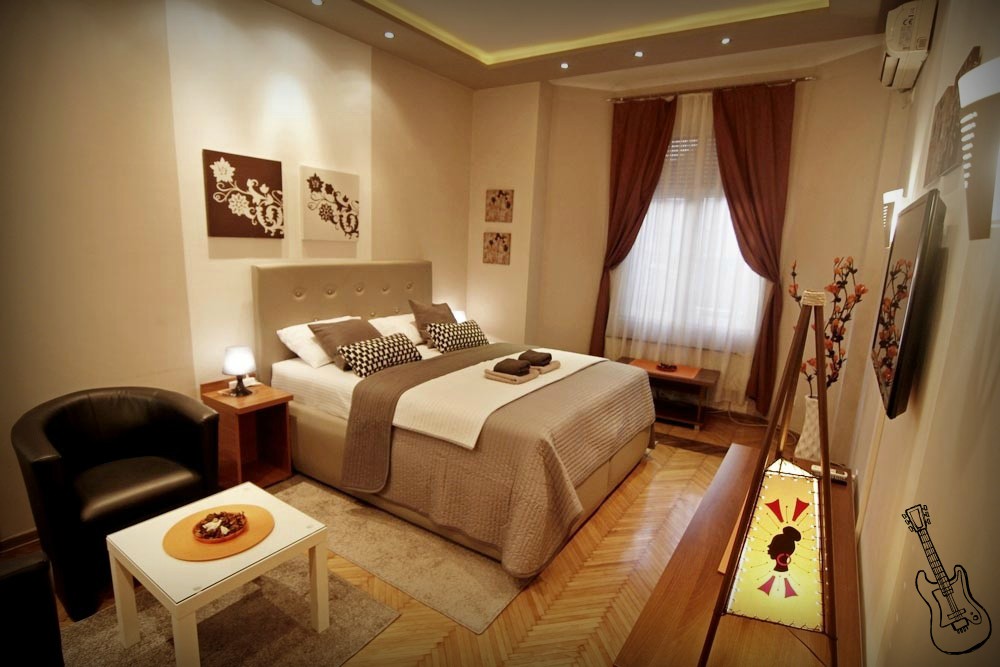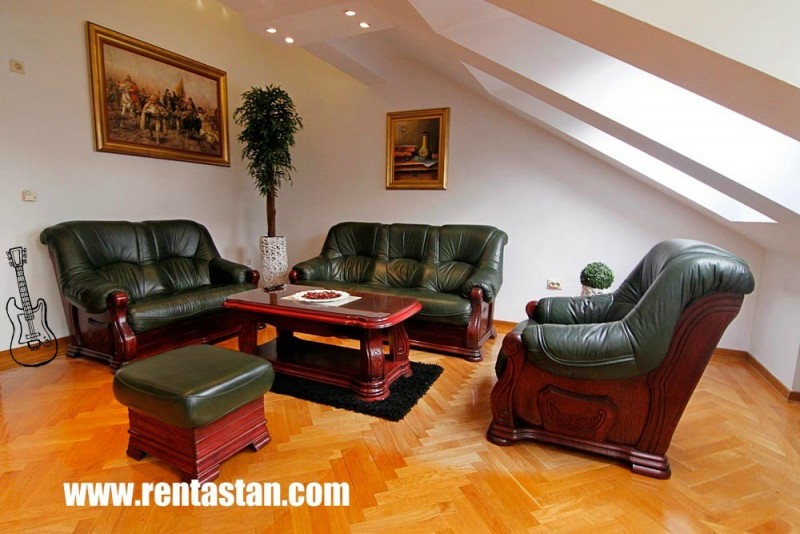 However, the Belgrade Youth Center is at the gathering point of many public transport lines that come from almost all parts of the city. If you're of an adventurous spirit, that is, would like to try public transport in Belgrade – we would most sincerely recommend our crisp and clean numeric apartments in Belville, in the New Belgrade area. Six, Eight and Tenner are quite similar, but at the same time, each has its particular charm, though advantages of staying in Belville are mutual – free parking space, beautiful surroundings and proximity of Delta City mall. This is a great solution for corporate accommodation as well, not to mention the fact that the bus line 95 will take you straight to Belgrade Youth Center, right to its doors.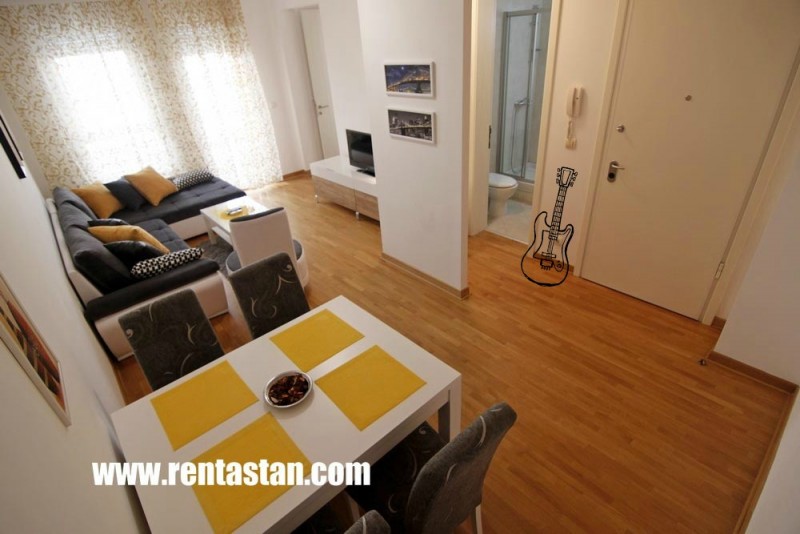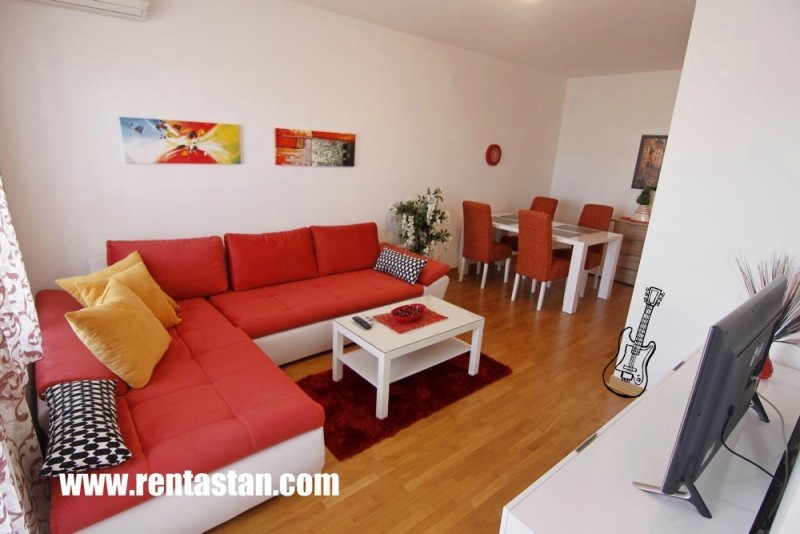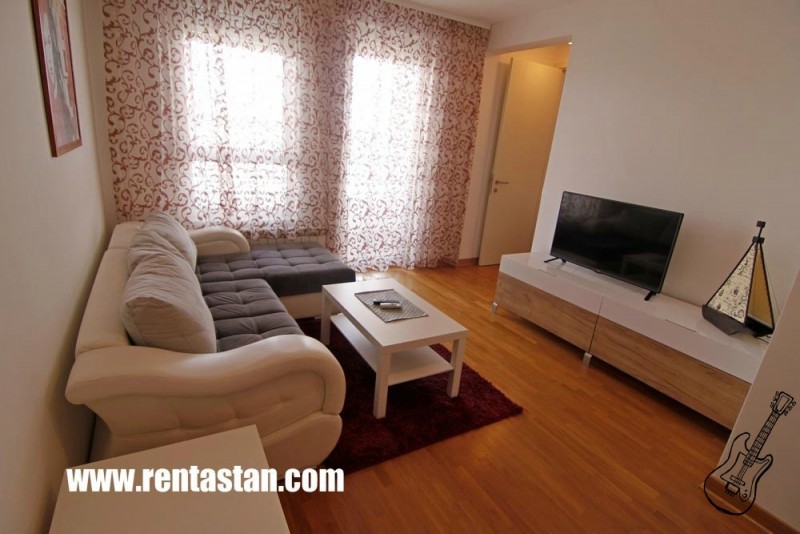 Equally fine choice for your Guitar art festival accommodation may be any of the serviced apartments close to Slavia, in Vracar. Apart from being in a very nice area, apartment Alexandria near Slavia is very well connected to the focal point of the festival. The trolleybus lines 19, 21, 22 and 29 pass through Makenzijeva Street will get you to Terazije stop in less than 10 minutes. On the other hand, extended stay in apartment Moscow in Njegoseva street is just a few feet away from the bus stop of line 24 which takes you directly to the Republic square. Missing Belgrade Youth Center from there would prove to be challenging even if someone blindfolded you and smashed you with a wooden oar on the head.
And there we are. We hope that anyone looking for Guitar Art Festival accommodation has found some useful info or data in these lines. For any questions and dilemmas you might have, you are more than welcome to contact us whether by email (office@rentastan.com) or you may call us at any time, and our agents will gladly help you and recommend and book an apartment to your liking. So, do not hesitate to contact us directly and of course, the best of playing luck!