If you need an apartment in the city center urgently, click here.
Kalemegdan is by far one of the Belgrade's (dare we say even Serbia's) best known sights. Most tourists remember Belgrade with words "Yeah, that city with the fortress in the middle and cheap alcohol…" OK, maybe not like that exactly, but having a fortress in the middle of a modern capital is pretty unique. It does not come as a surprise then that many seek accommodation precisely in the city center, as close as possible to Kalemegdan. That is the main reason thanks to which this article, Apartment for a day near Kalemegdan, was written. Of course, there are other criteria that are also taken into consideration…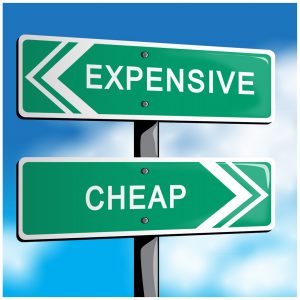 Make it cheap! As cheap as possible, now that we're on the subject. In Rentastan, we follow the golden "quality over quantity" rule, simply because it makes more sense when taking satisfaction of guests into account. Traveling is expensive and unpredictable, so one always tries to predict all of the unpredictable expenses (no one ever succeeded, but people keep trying), and you don't need any extra surcharges that come out of the blue. Well, there is no riddle that you are safe in our Enigma apartment, and promise, no Riddler will jump out of the closet.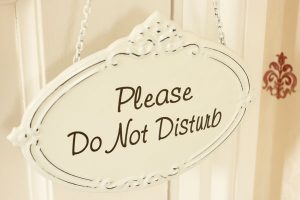 Second thought in mind for most travelers is privacy. Wherever you stay, you need your own space at least for a while (not having to share a bathroom with eighteen other people is preferable). Privacy is by far one of the strongest perks that apartment accommodation has to offer.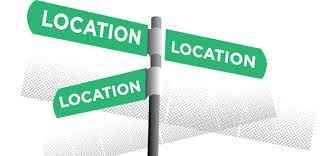 Last, but not least – location, location, location. For all our guests, this is one for "make it or break it". If you are travelling on a tight budget, let's face it, thoughts like "Well, for that price, it's OK to travel an hour and a half to get to the city center" are inevitable. Of course, Belgrade is not as wildly popular as say, San Francisco, so the prices won't be ridiculous, but they can still be quite high. Unless you are specifically seeking luxurious apartments (in which case, take a look at this site), you will be able to find quite a satisfying abode in Belgrade center and for a good price. Of course, this is where Enigma apartment waltzes into the picture.
You will find Enigma in Cubrina street, which is parallel to Knez Mihailova Street (Prince Michael's Street), the most famous and probably noisiest street you will find in Belgrade. Cubrina Street is very close to all the goodness and perks of main pedestrian zone (shops, cafes, buskers and ice cream in every dozen steps), but the street is secluded and exceptionally quiet, as if it exists in a parallel universe.
For starters, let us say a thing or two about Engima, and later we will circle back to the neighborhood and all the charms it has to offer. Very comfortably packed into the floor area of 35 m2, our apartment for a day near Kalemegdan offers to its guests everything they could need during their short-term stay. Apartment is functionally separated into two parts, one of them being one large room with both sitting and sleeping area, and other part is, as you probably guessed kitchen, and mini dining area. Of course, bathroom can also be found in the apartment, and a very good one at that. Enigma accommodates 3-4 people, and although 35 square feet doesn't seem like much, in this apartment, organization is everything. The space doesn't suffer from too many colors or different patterns, modern design and clean lines and shapes make it roomy and at the same time comfortable and quite likeable. You will find the apartment on the second floor (or first floor, in case you are taking Serbian numeration into consideration),  which is particularly convenient if you are up for a bit a cardio every time you get in and out. When it comes to interior design, earthy colors are dominant in the living-sleeping area, while the rest of the apartment is pristine white. Just to keep things more interesting, a few colorful details make the ambiance homey and pleasant to live in.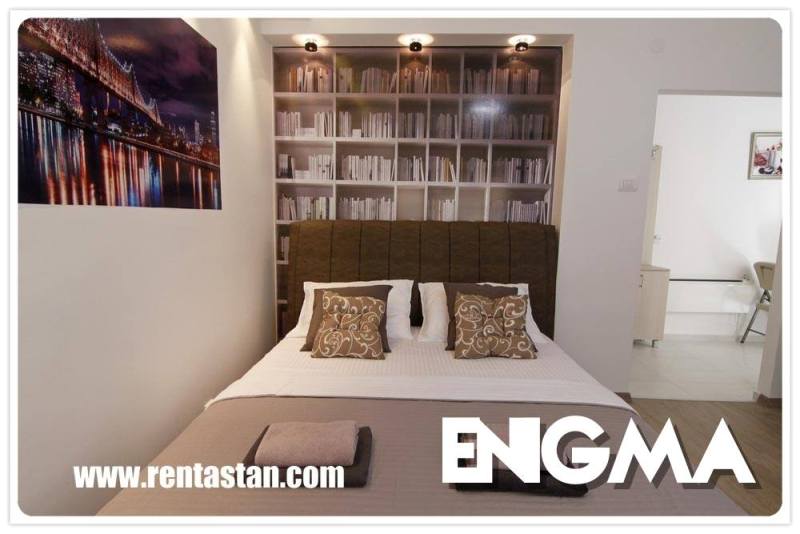 If you are in need of a virtual guide, you can easily take a look at the video on the apartment page, just in case you want to be sure everything is in fact as it looks in the photos. However, if the fine details you are interested, this text may help you learn everything there is to know about Enigma and what you can expect while you stay in it.
L-shape of the apartment enables its tenants to have clearly separated spaces for every activity, and what is especially good is the fact that kitchen is separated from living room, so the cooking won't be much of a problem. As you enter the apartment, you face a long corridor from which all other rooms stem. Right by the door you will find a nook with a mirror to place your coat. It is quite important to note that whole apartment is amazingly lit, because there are windows in its every part.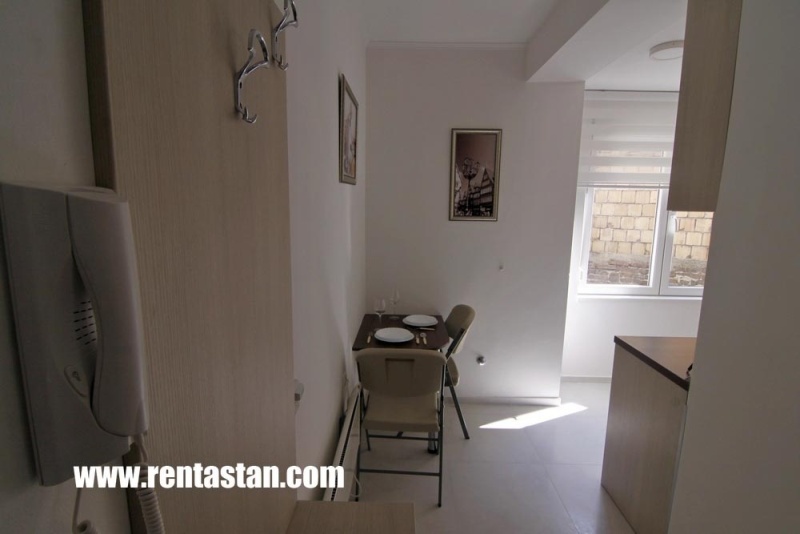 The most important and at the same time biggest room is aforementioned the living-bedroom. As you step into this space, you will see that practicality of the room was very carefully thought through. First that will catch your eye is a tall wardrobe where there is enough room to put the belongings of at least two people. The star of the room is king-size bed, as well as the wall behind. The bed provides a perfect place for rest for two in its shades of brown and ivory, an interesting detail is the wallpaper behind the bed which makes it look like the apartment has a bookshelf filled with books, which unfortunately is not the case, just for the record. If more than two people are to stay in Enigma, there is a big sofa bed at your disposal, but the couch can also be used while enjoying the commodities of the sitting area. Living room comes with flat screen TV and all the cable channels that are, of course, available for free. The rest of the furniture – minimalistic coffee table, vivid pictures of night-time New York and interestingly designed halogen lighting will also catch your eye. A wide window allows daylight to be present as long as it is daytime outside, but it can be minimized thanks to the blinds. One last detail to be mentioned is the air conditioner to protect you from Belgrade heat, that is often substantial, but if you come in winter time, electric panel radiators will bring the spring back to the apartment (no sudden rain showers though).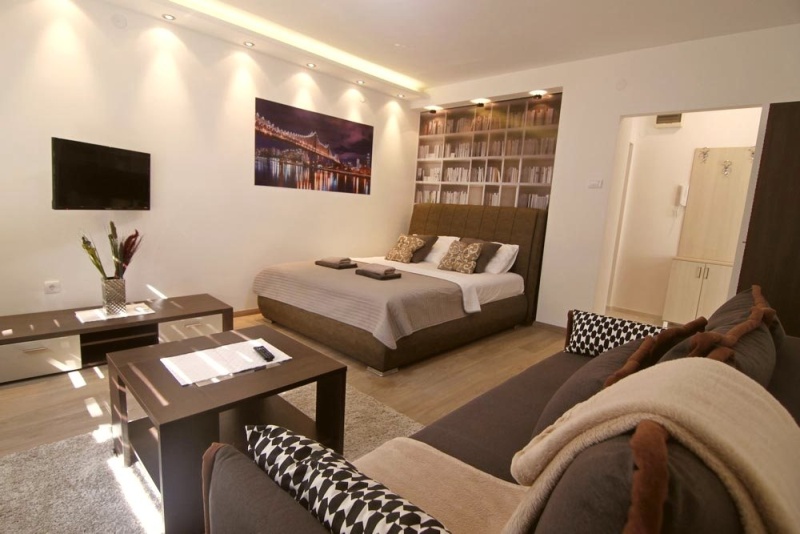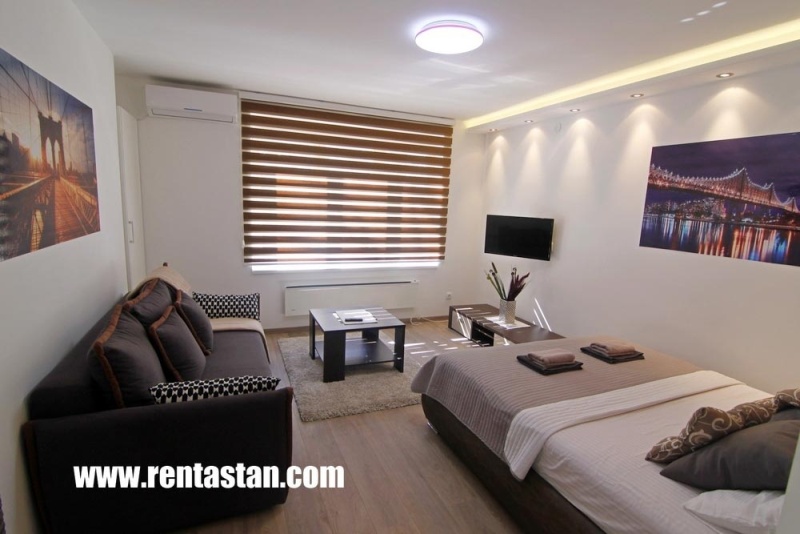 When it comes to the kitchen and the dining area, it is all quite straight forward. You will find it three steps from the "common room" along with all the necessary appliances for preparation of simple meals – two burner ceramic plate, compact refrigerator and electric cattle. Corner with a small dining table and two chairs is right next to the kitchen, and the whole space is full of light thanks to another big courtyard oriented window.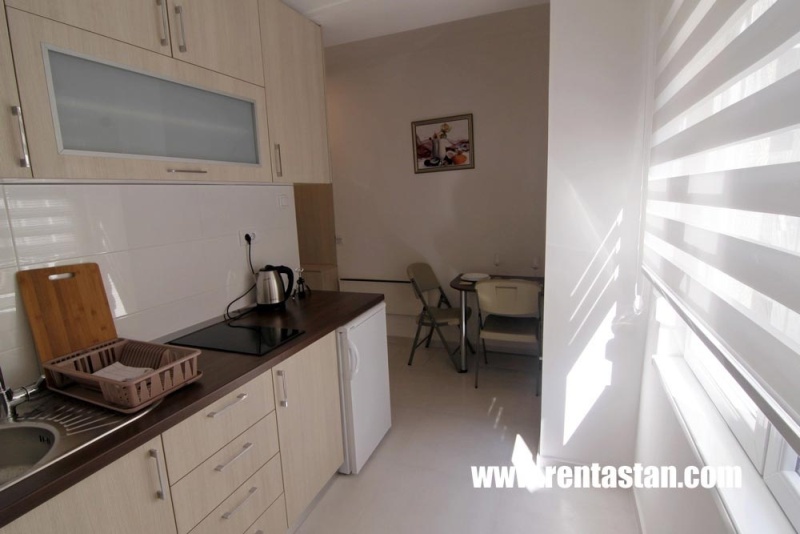 The most important room in any apartment (in our opinion) is the bathroom. If you ever paid attention, the bathroom is always gives a clear picture of what the rest of the accommodation unit will look like. It is good news then that Enigma sets quite a high standard when it comes to hygiene and cleanliness, and you can see because everything in it is white, save some dark mosaic tiles in the shower. Don't worry about towels (sheets either, while we're at that), they are provided, as well as other bathroom necessities.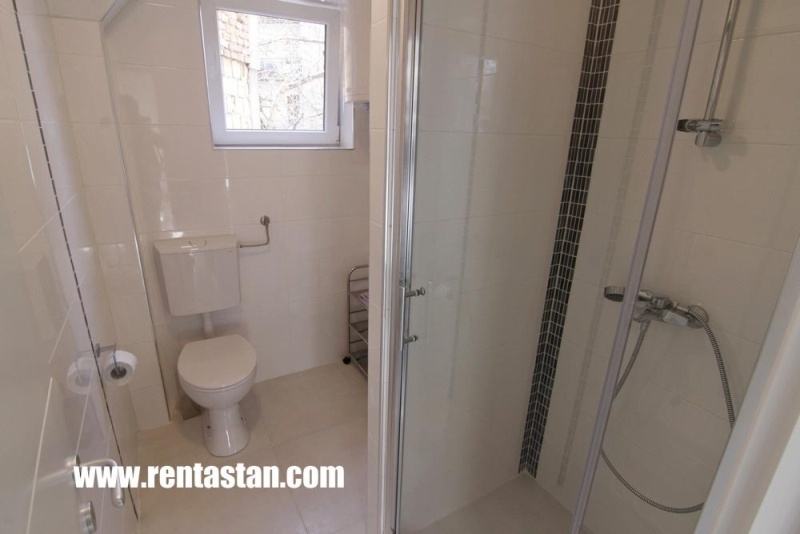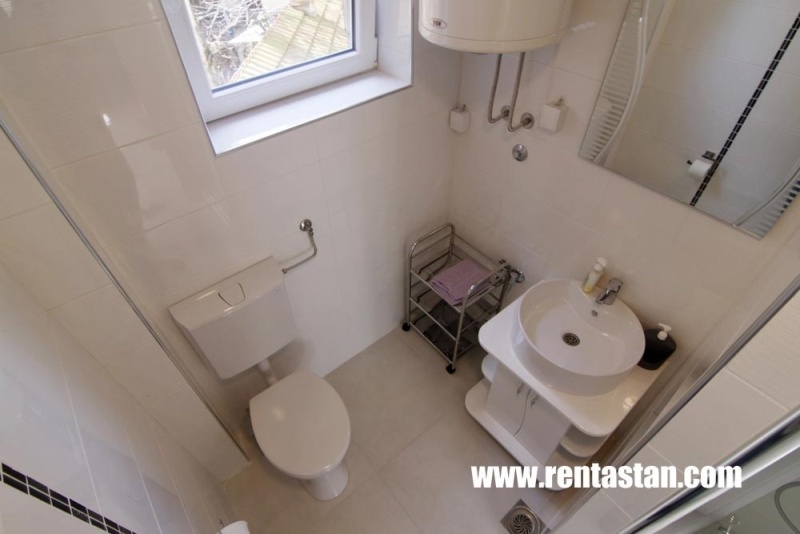 The modern design of the bathroom gives a nice finishing touch to the esthetic impression of Enigma, our new apartment for a day near Kalemegdan. Comfortable, affordable at a rate of 38 euros per night and located in the heart of the city, Enigma meets all the criteria mentioned at the beginning of the text. So if these conditions have value to you while choosing where to stay, then this text already helped you make up your mind.
Apartment for a Day near Kalemegdan
As we mentioned earlier, Knez Mihailova and Kalemegdan fortress are one of the most popular sites in Belgrade, but what many who come to Belgrade miss is the unique ambiance of the small streets snuggled out of sight, but with lots to offer. The Old City as Belgrade call this neighborhood is extremely rich in history and culture, here lived and breathed all that made Belgrade, and Serbia in general, great and completely one of a kind. Many speak of the energy that Belgrade emanates, and it can't be much of a surprise considering all the historic events and the confluence of Sava and Danube that hugs the old city.
Much more that all mentioned you will experience for yourself when you come here, no written word could replace seeing and feeling, but we do want to help you in your way around this neighborhood. So, as it usually is in the pedestrian zone, on Knez Mihailova you will find numberless shops, cafes, the best known path to the fortress, street performers and ice cream every dozen steps. But if you decide to explore some of the streets parallel to the main street, you are in for quite a pleasant surprise.
Location of Enigma is incredibly exclusive, as most Belgradians aspire to live here one day. If one day you decide to take a walk around Cubrina and all other small streets, there is quite a lot you will discover and very quickly like. There is a lot to say, so let's get to it.
In your closest neighborhood, basically just as you come out of the building you will find more than a couple of beauty salons, designer studios as well as antique shops, not to mention cafes where you will get the chance to sit back and relax side by side with Belgrade youth.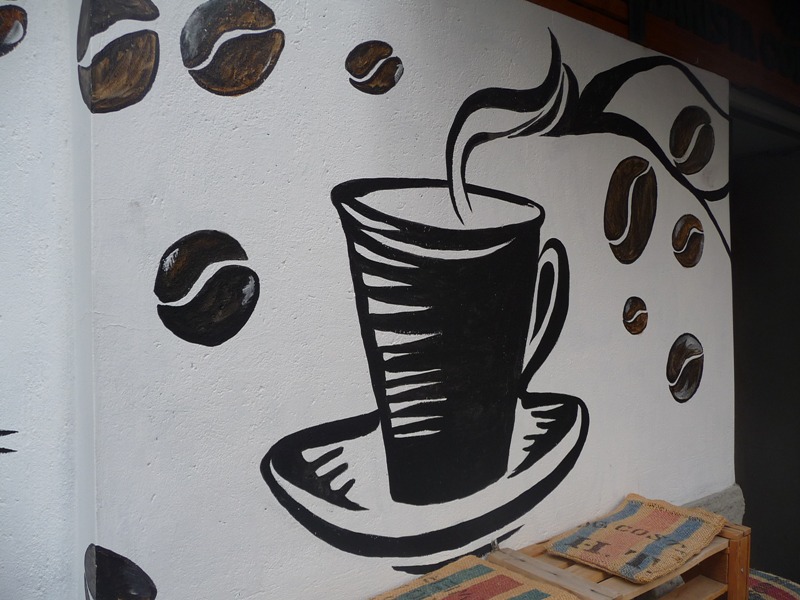 First in line is Barista Coffee Shop on the corner of Cubrina. The whole of interior is in old blackboards where you will find their coffee palette, which is substantial. The staff is quite professional and friendly, and if you are not much of a coffee aficionado, they will gladly recommend quite affordable freshly squeezed juices, frappes and pretty much anything you can think of. It is a small shop, but it thinks big.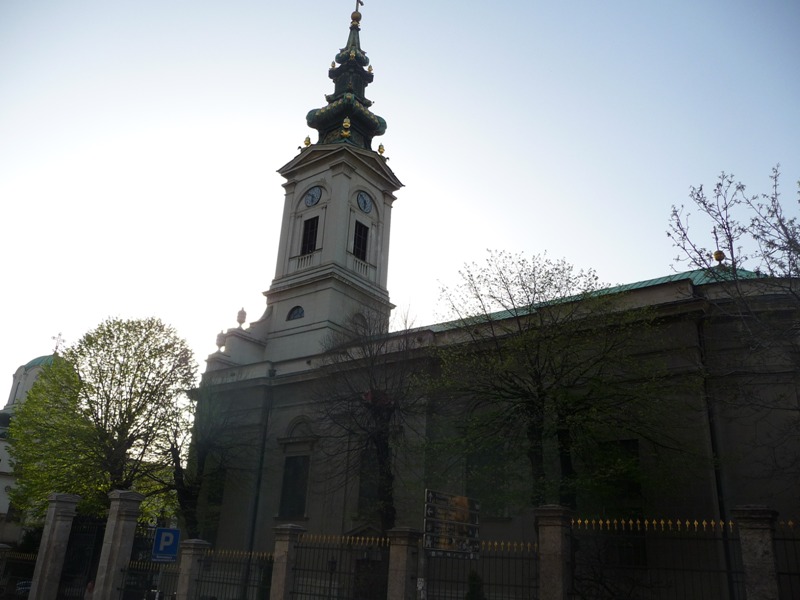 One other important site that should definitely be on your list is St. Michael's Cathedral, one of the biggest and most beautiful churches in the country. With its two century of history, the cathedral is one of the most prominent national heritage sites and an inevitable part of Belgrade panorama. More good news for anyone staying in Enigma is the fact that the cathedral is a few short minutes of walk from the apartment.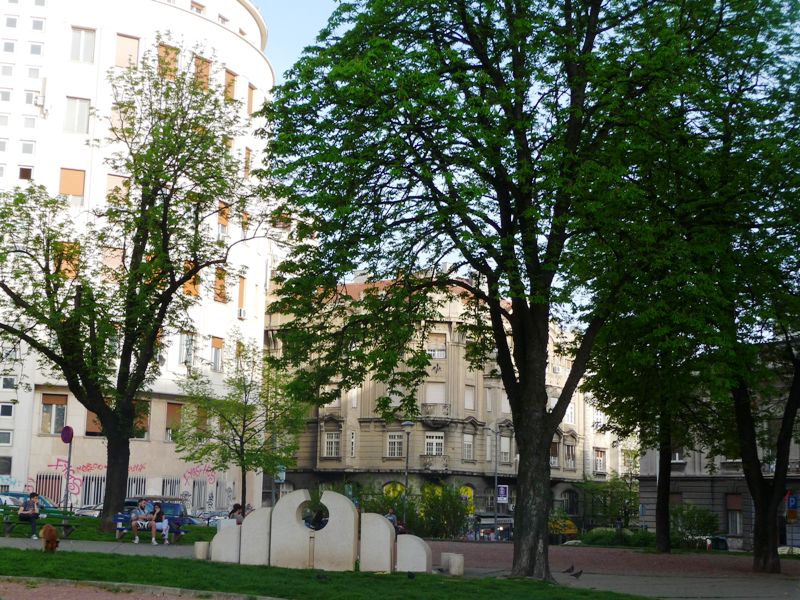 Next stop when exploring the vicinity of our apartment for a day near Kalemegdan might as well be Vuk Karadzic park, a small green oasis in the concrete. What you will find there God knows, sometimes it's just pigeons, sometimes street performers playing in a kind of a mild trance, sometimes is children running around chasing anything they find. The point is, however that this could be your place to go if you want to rest from all the city ruckus and never-ending chatter, so common for any city center. Around the park you will see cafes and restaurants, and no matter how many days you stay in Enigma, you can always pick a different one to try out.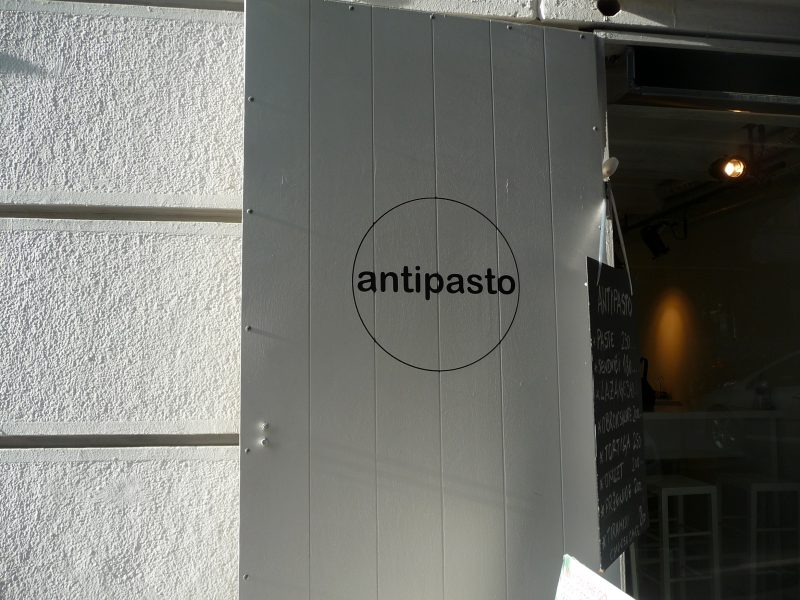 In Toplichin Venac street, right next to Cubrina is Antipasto, a bodega with kinds of products and possibility to order a soup, pasta, salad or a sandwich and not pay too much for the meal, which is underlined simply because everything in the city center is 20-30% more expensive, athough, of course, it all depends of the exclusivity.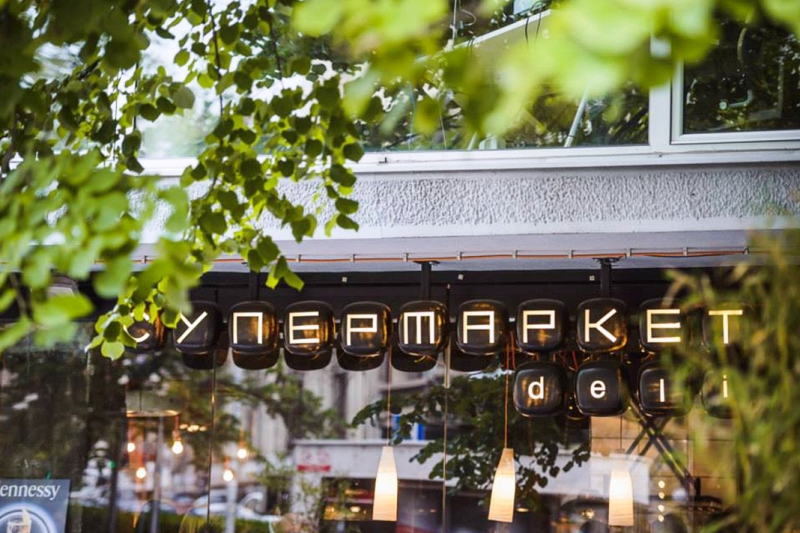 Supermarket deli is quite an interesting and beautiful spot that over the last couple of years earned its good reputation amongst the picky Belgradians. Eclectic interior design, vegetarian cuisine and endeavors put to follow the trends of similar places in America did their work, so in this café-restaurant you will always find a significant amount of people, chilling and enjoying the atmosphere. A detail that stood us for us was the interesting way they serve black coffee, in fildzans.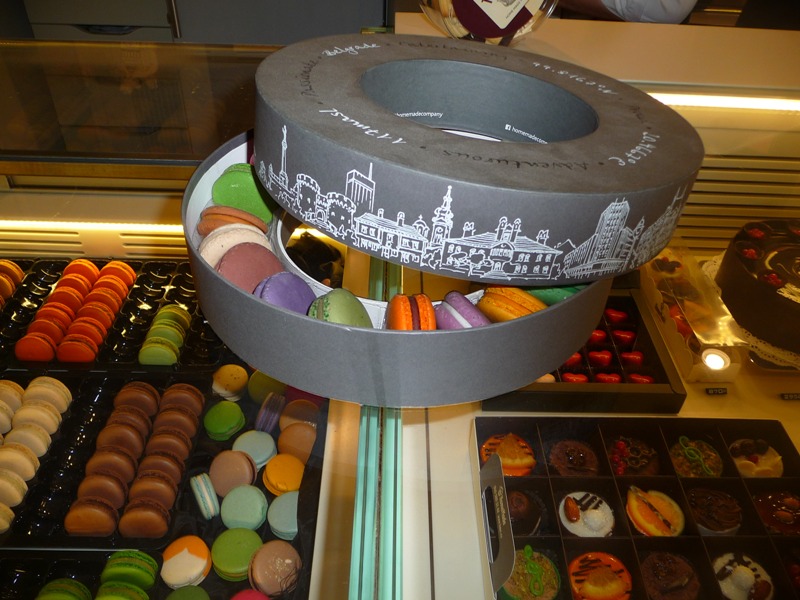 If you are a victim of sweet tooth, then you should definitely go to Home Made Company, just a bit down the street from Supermarket. Nothing is mediocre in this place – the space is beautifully decorated, everything on the menu looks and tastes stunning. The staff is very kind and they will gladly help with a recommendation, though you will easily find your favorite (like with any other kind of love, you'll know it when you see it), and if you appreciate macaroons, then it's a must to try their home-made version.  Prices might be a bit higher, but from time to time, it is surely worth it.
When your path takes you to Knez Mihailova street, if you happen to pass through the Vuk Karadzic street and are hungry, you are in for a tough choice, as there are over five restaurant in a very small side street. First in line will be W Sushi bar, probably the best Japanese-fusion restaurant that Belgrade has to offer, with prices to match the quality.
Right next to is Zapata Ciudad, Mexican restaurant, as you might have guessed, again one of the most prominent one when it comes to this cuisine, though Mexican food is not often found in Belgrade in general. If you are a fan of salsa, top notch meat delicacies and spiciness, this is your place.
Now, though we mentioned one sweet heaven, it is our duty to say a few words about Moritz Eis, amazing ice cream parlor that offers beautiful taste varieties when it comes to gelato and sorbes. Add to the equation the fact that all the ingredients are completely organic and just as tasty, so this place is quite perfect for anyone with children, not the mention the joy of eating high quality ice cream.
All that we just shortly mentioned is but a tip of an iceberg of everything that is at your fingertips while staying in Enigma. apartment for a day near Kalemegdan has its perks as you can see, and they should all be taken into consideration, whether you are planning a short-term trip to Belgrade, or if you are here to stay for a while, various arrangements concerning accommodation are available, all you need to do is ask us. It is easy to make an informed decision, so through this text we endeavored in supplying you with all the information you could need, so that you could easily conclude that Enigma is your place to stay.
If you need an apartment in the city center urgently, click here.