A Day In Belville?
Although it hasn't yet turned seven, Belville residential complex has become a  part of the standard tourist routes in Belgrade. Admittedly, in nine and a half out of ten cases, the reason for the visit is actually the neighbouring Delta City shopping Mall. However, Belville has been the main culprit of another positive trend, as far as New Belgrade is concerned. Built as a giant hall of residence for the Universiade in 2009, it has become the heritage of the financially capable buyers, who found this piece of the Serbian capital particularly alluring. Belville has become the hub of the affluent, and the residential blocks that have begun surrounding it seem to follow suit. It's not as posh as Dedinje, but if there is a place where the upper middle class of the capital resides, it has got to be Belville.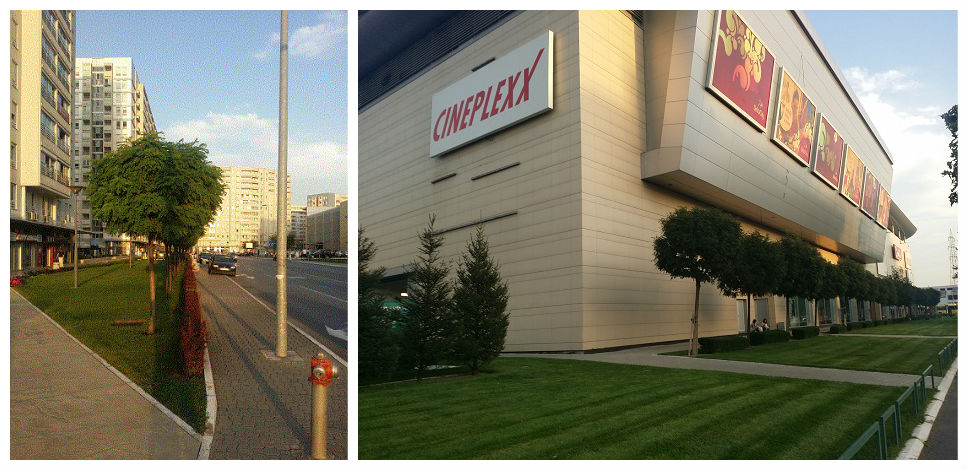 Leaving our personal opinions aside, the organisation and demographics of the estate have resulted in a very civil and neat ambiance for living. Not unlike the rich suburbs of the western world with the exception that New Belgrade is nowadays anything but a suburb.
For the series of articles (apartment for a) Day in…, Belville is a gold mine of content. On top of the fact that the largest group of our apartments is in Belville, the variety of services and products available on the ground floors of skyscrapers in this 13.8 hectare piece of New Belgrade land, is so varied that it could easily change the aforementioned series into a Week in? . With that in mind, we opted to present a chosen few which ought to cover a wide variety of preferences, and are frequntly missed because of Delta's temple of consumerism
Now, for those keen on getting to know their way around Belville, there is an augmented reality app available on Google Play Store that will follow you around the residential complex and its shops. We, here at RENTASTAN, have been been slightly less comprehensive and a bit more old-fashioned in our search; we have decided to visit a few establishments that we believe are worth everyone's attention. So, if you have a day to spend in Belville, here's what you shouldn't miss.
Gallery PROTOTYPE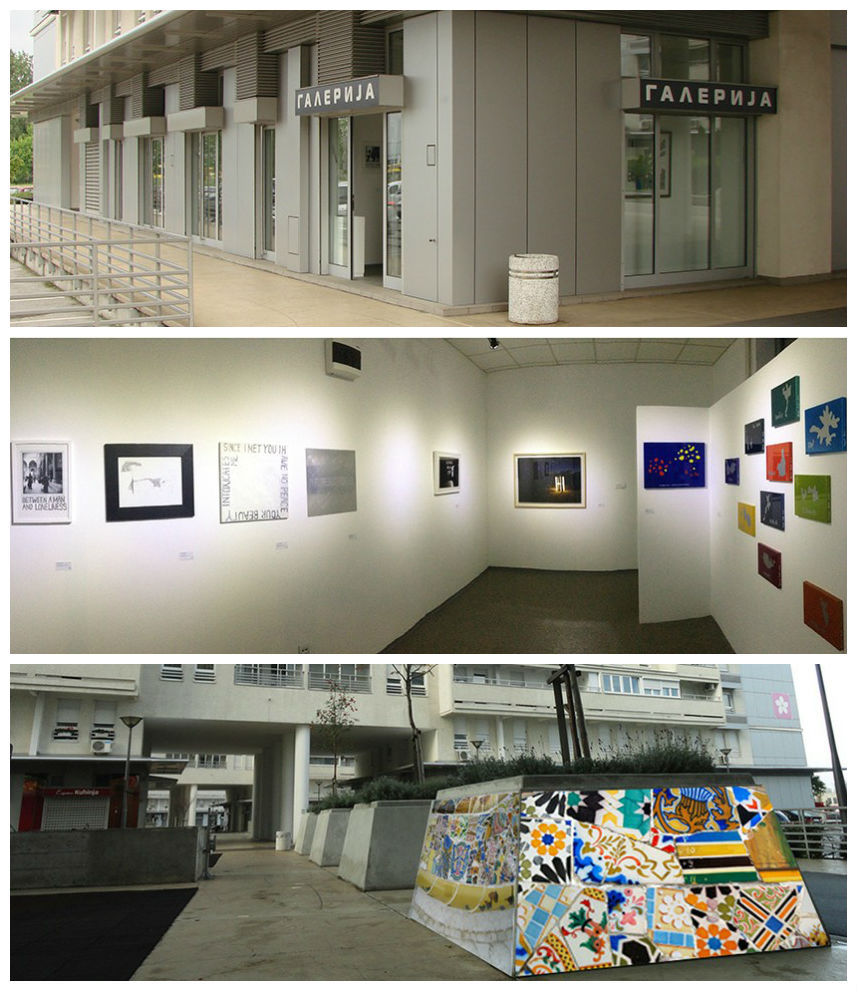 PROTOTYPE is a minuscule Mecca for modern art aficionados and has been the exhibiting space for some of the globally recognized artists that originate from this part of the world. It's one of the all time favorites for the acclaimed gurus of contemporary art, as well as a breeding ground for future stars (those who run the gallery have rarely been wrong in their predictions insofar). Like their Facebook page and you will secure an invitation to all of the upcoming exhibitions – which usually entail a pleasant cocktail in a pleasant atmosphere of those with an acquired taste for modern art.
Thai Massage

The experienced Thai therapists will ensure the right balance of your spirit an mind and help you maintain vitality and flexibility. The strength of their touch will awaken your senses and bring you to a calm state. A must-do!
Bike Land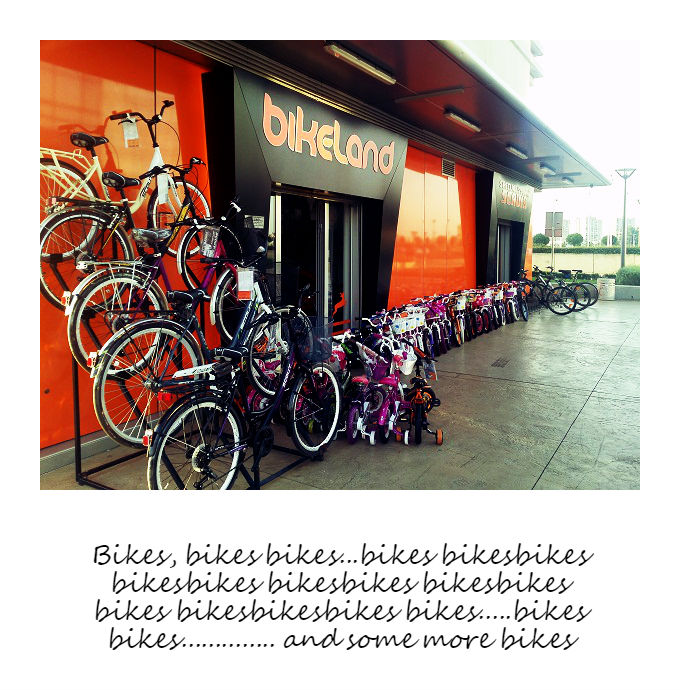 Bike Palnet is a place equally friendly to both absolute beginners and versed experts of bicycle sports. Their staff are well informed and extremely helpful. They claim to be the only specialized bicycle shop which uses high-end,branded bicycle parts (and their prices kind of confirm it) with a three to five year warranty. The neat thing is that the end of peak season (rougly late September) has a clearance sale, as the shop opens space for exercise equipment in the winter. So, well worth giving a shot…
TEGLA'S (salad in a jar)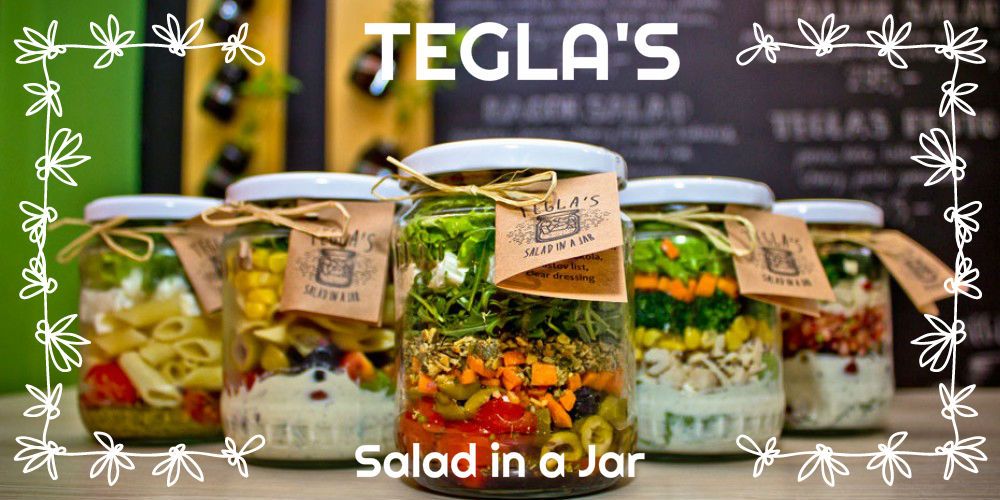 Now here's one that's as innovative as it is authentic. Anyone familiar with Serbian cuisine would tell you that it's not even remotely associated with healthy food, but these guys have taken the best of it and made it their own. TEGLA's (tegla is a Serbian word for jar) is one of the most interesting fresh fast food concepts out there and it has actually become a country wide franchise. The staple offer consists of a variety of different types of salads that weigh as much as 350 grams and come at a pretty good rate (up to 4 euros) packed into a jar. The mixture of ingredients is unusual and cheekily tasty (do try beetroot and chicken). On top of that, for ten jars you return, you get a salad of choice for a single dinar (0.012 euro). So if you want a an unbalanced diet of healthy ingredients TEGLA's is the place to go.
APARTMENT FOR A DAY IN BELVILLE?
A lot has been written and said about apartments for short term rent in Belville, but we'll nevertheless do it again. To start with, it is impeccably clean compared to rest of Belgrade. The area of approximately hundred thousand square meters of shared facilities, which includes, corridors, plateaus, green patches and garages is maintained by a small army of professionals. The garbage removal is done on a daily basis, hallways and elevators are cleaned weekly, garages are washed once per month whereas the signposts, snow, fallen leaves and similar deterrents are cleaned per requirement, With 415 trees, over seven thousand seedlings of bushes and tens of thousands of perennials, wisterias and flowers a fair number of landscape architects ensures that they don-t turn into a jungle and the 24 hour video camera and manned surveillance instills trust and security to all of its residents
What about the apartments? Well, they've all been built in YTONG – an environmentally friendly, earthquake resistant, resilient and incombustible material. Most of the apartments in the complex have one or more balconies – which are half or fully glazed. The windows, exceed the standard height, so all of the apartments in Belville are airy and sunny. The non standard height of ceilings, doors and windows will give you a unique experience of living quarters, in comparison to the bulk of residential units available for short term rent in Belgrade. Each apartment has an AC (with environmentally friendly R410 Freon) with their own indiscernible drainage. Heating is central, and the radiators are made of aluminum. the civil engineering standard on a project of such scale, is still unprecedented in this part of the world.
Could you ask for anything more sophisticated in Belgrade's jungle of short term rental variants? Our experiential answer is – no. It should not come as a surprise then, that Belville has become the first choice of serviced apartments for corporate clients. It's the closest thing there is in Belgrade to a standardized extended stay, and the cosmopolitan surroundings with high culture of living gives it the necessary dose of prestige that appeals to young managers who travel to work.
What has RENATSTAN got for you in Belville? Weeeell, a few nice things, actually. All of our apartments for a day in Belville are one bedroom apartments with a kitchen and bathroom and they can all accommodate four people.
1. Apartment for a Day in Belville MIMOSA
Out of six apartments in Belville in our offer, MIMOSA is the one with the largest bathroom. Subjectively speaking, it is the one with the most tucked up ambiance. It is located on the sixth floor of one of Belville skyscrapers. Its availability can be checked on the homepage of the apartment
2. Apartment for a Day in Belville EIGHTER
Cute, orangy and with somewhat different arrangement, EIGHTER has the same functional units as MIMOSA. Admittedly the bedroom is a wee bit smaller, but its balcony is nearly twice as big. You can check its availability here.
3. Apartment for a Day in Belville NINER
With a slightly less vivacious set of colours and equally fine furnishings this apartment for a day in Belville gives you exactly the same thing as EIGHTER, with the exception of view. That amenity is a floor higher than it predecessor. Click here for booking/
4. Apartment for a Day in Belville TENNER
As you may have assumed, it is pretty much the same thing, on a higher plane. Or a floor above if you wish. TENNER can be booked HERE.
5. Apartment for a Day in Belville GLORIA
It is possibly the one with the most opulent furnishings (albeit they all hold a high standard) and it shares the floor with NINER. If you like what you see, check its availability here.
And there you have it – our modest contribution to promotion of Belville and its short term rental offer, as far as our little enterprise is concerned. If you would like to book any of the aforementioned apartments, just use the links provided above the images. If you think there might be more to them, there are a few others that we could recommend, although not as sincerely as the ones we have just presented. Till the next apartment for a day in…? then. Too-da-loo.