Bogosloweeya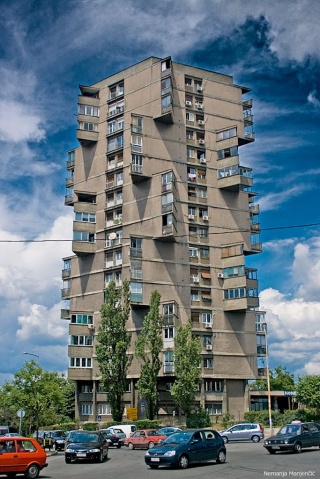 Urban neighbourhood of Belgrade in the municipality of Palilula, that is so ugly it becomes almost beautiful in its ugliness. Home to the the Faculty of Ortodox Theology to which it owes its name (Bogosloweeya in archaic Serbian language means a priest school), Children's Hospital Dr Olga Dedyer (you may catch depression just by looking at it), Firefighters brigade, Youth Stadium (Football Club Belgrade), unbelievably Brutalist and cold Military Georaphical Institute, Pioneer Sports Hall, large gloomy building of Police department and some of the incredibly unpleasant residential skyscrapers (known as commieblocks among architetcts)

As it also happens to be a public transport hub and a thoroughfare, it is indeed one of the most polluted parts of Belgrade and an ecological black spot. It's almost hard not to believe that the communist regime may have wanted to deliberately turn it into one, given the prevailing attitudes of the time towards religious institutions.

As far As Belgrade Apartments in the Bogosloweeya are concerned - we have none, with the outlook of attaining them in the near future being incredibly slim. To look for an apartment in Bogosloweeya is pretty much like looking for accommodation in Chernobyl.
RET
URN TO BELGRADE SLANG TOPONYMY DICTIONARY