Ada Ciganleeya
Ada Ciganlija
(pronounced
Tsee-gan
-
lee
-
ya
) is a place you should dedicate whole day visiting – especially when the weather is nice (in the period between April and October). If it happens to be a weekend, you've hit the bulls-eye .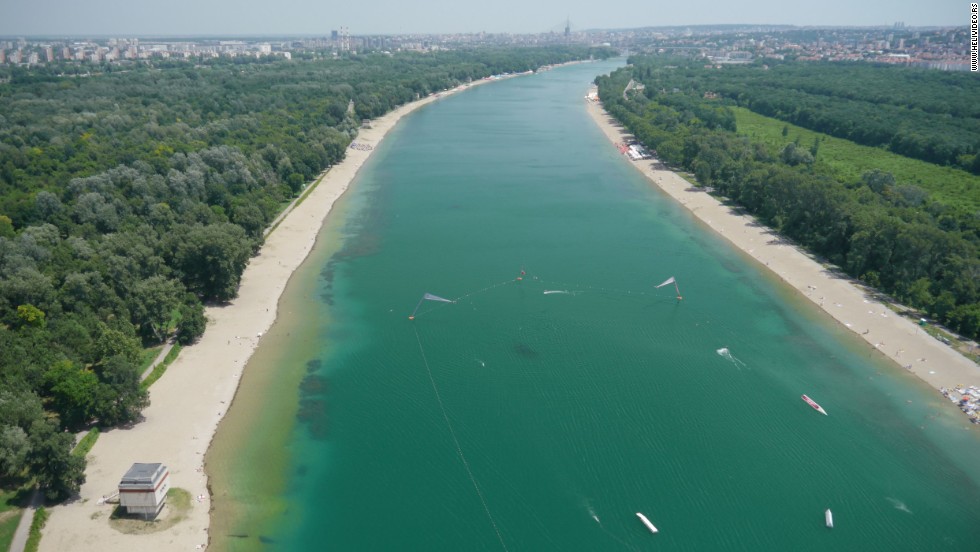 Ada is a beautiful river island, that has been declared a public good back in 1821. It's on the river Sava, 4 km upstream from its confluence into the mighty Danube and midway between New Belgrade and Banovo Brdo. Since 1821 to this day, this public good has changed its appearance many times, but its main purpose remained more ir less the same – rest and recreation /
with the exception of the period between 1928 and 1954 when it was a political prisoner's camp
. Today Ada is a bathing resort, a night spot, a perfect place for a barbie, with a plethora of football and basketball courts, a place for a game of golf, a training ground for rowers, a bungee jumping or water skiing opportunity, or an 8km bicycle track ... Ada is Belgrade's Central Park.
Albeit its name is reminiscent of Roma people (at least for the nations in the Balkans), according to some sources the etymology seems to point in other direction. Old Celtic words
SINGA
– meaning and island and
LIA
meaning terrain prone to flooding give it a far more descriptive name. SINGA+LIA became Serbian Ciganlija
Ada takes up a whooping 800 hectares of space. It is the wilderness just a few kilometers from the city center. Out of the many that visit Ada and spend lots of time there you will hear stories of seeing wild does and rabbits. If they mention wild boars, they were most likely the result of one drink too many...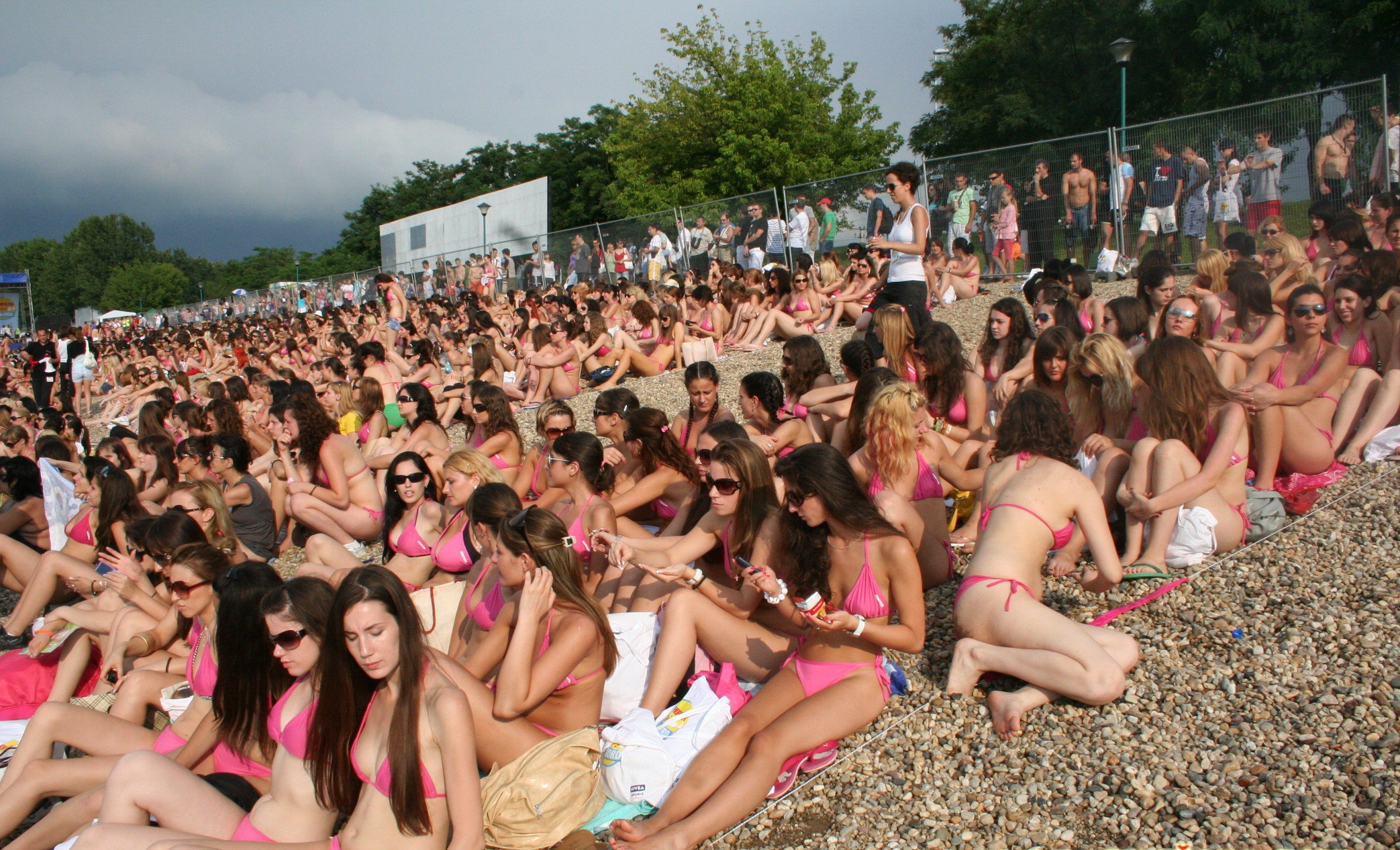 (Breaking the COSMO bikini world record)
The lake is 4 km long and more or less equably 200 meters wide. It boasts a blue flag beach certification used to designate adherence to the stringiest standards of FEE. It's actually one of the very few riverside beaches in the world that have this sort of acknowledgment. An endless array of cafes and restaurants runs alongside the beach and makes a cracking addition to it. There is hundreds of places where you can indulge a fine crepe, a barbecue specialty, ice-creams of all tastes, donuts or popcorns. And you can get married there.

Ada is primarily a place for sports and recreation. Apart from swimming, it's also possible to ride a bike or rollers on an 8 km dedicated track around the lake and park. Don't worry if you haven't got your own because you can rent them at a fairly decent price. And if you're not particularly skillful with rollers, well there's a skating school. When you move away from the lake deeper into the island, as many as 50 basketball courts and football pitches greet you toghether with a proper golf course, if you're more into this type of sports. A specific detail that makes Ada one of the all-time favorites among the locals is its picnicfield: it got quite a few built barbecues, with benches and tables for all of those fond of outdoor meals.

One of the most recent landmarks in Belgrade, a huge single pylon bridge that connects Čukarica and New Belgrade goes straight over Ada. Some might opt for it to get to Ada, but the real pleasure is to get there by boat and river taxis operate the tour from New Belgrade's Block 70 to Ada constantly during the season (which is spring to late autumn). Kids, pets and bikes get a free ride. For all those keen on cycling, it's possible to get to Ada from Dorchol as well. If you-re driving there is a parking lot with enough room for a one thousand five hundred and eighty vehicles, and the daily ticket is just a bit above a euro. As far as city buses are concerned, 52, 52, 56, and 56L will take you there from Zeleni Venac. In the summertime there are five seasonal lines that will get you there from various parts of the city (ADA 1,2,3,4 and 5).